24/10/2022 - 14:13
After a long and sometimes challenging journey over 10 years, it is with great pleasure that I can report the Waterwheel Community Shed (formerly the Roleystone Men's Community Shed) is now officially open.
On Sunday, 25 October, a ceremony was held at the new premises to mark this momentous occasion. Members gathered at 0900 to set up, and our distinguished guests arrived for the formalities at 1030. Mr Hugh Jones MLA Member for Darling Range, Mrs Katie Adrigan-Hondros representing the Defence Minister Hon Andrew Hastie MP, Mayor Cr Ruth Butterfield, Deputy Mayor Kerry Busby, Cr Gary Smith, and Cr Scott Mosey were in attendance, together with some of our Sponsors, Rob and Kerry from Fidock Real Estate and Jarrah Settlements, Pam Edwards from the Roleystone-Karragullen Bendigo Bank, and representatives from Men's Sheds WA. Unfortunately our Shed Treasurer, Mr Henry Zelones, was unable to attend, but his organisation and unfailing enthusiasm is acknowledged.
A short speech was given by the Shed's President, Phil Aked, defining the Shed's long journey to this point. Following this, a ribbon, held by the President's two grandchildren, was ceremonially cut by Mayor Cr Ruth Butterfield and Phil Aked.
Our thanks go to the officers of the City of Armadale for their input on the day, and it's part in supporting the provision of our new home. It is easy to become a Member of the Waterwheel Community Shed. We are also forming a Women's Shed, which will be meeting on separate days.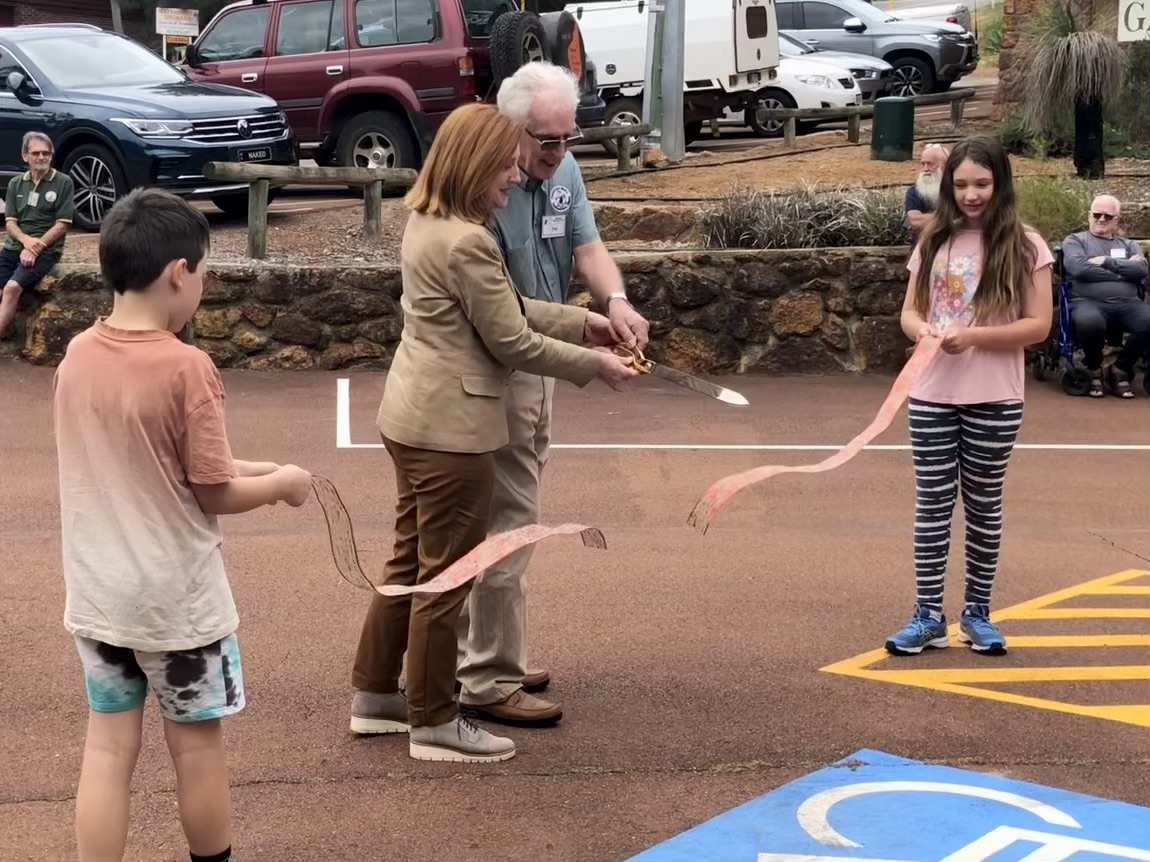 10/09/2022 - 16:02
On Thursday 8th September we had a special visitor, the Hon. Donna Faragher MLC. Donna has been a long time supporter and friend of the Roleystone Men's Community Shed and, in our new format, the Waterwheel Community Shed.
It was with great pleasure we were able to show her around our new home in Bedfordale to see how much work had already been done to make this a very comfortable and versatile Shed. We look forward to seeing her, and our many other supporters and sponsors at our "Grand Opening" on 23rd October 2022.
On Saturday 10th September, after a swift half hour for our AGM (we like to keep meetings short), this year we opted for a BBQ to follow. Congratulations to all the members who volunteered their time to serve for another year, and to Ronnie Hansen for being our inaugural Lady Shed Committee member.